Investing
Anonymous: Elon Musk Responsible for Bitcoin Crash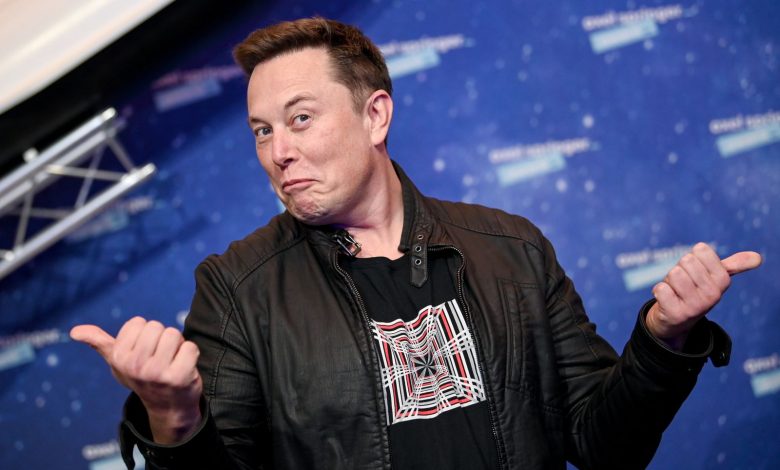 Elon Musk has been targeted by the hacker group Anonymous. In a video distributed via social media, Musk is accused of abusing his power to manipulate Bitcoin prices.
In February, the news that Tesla had bought $1.5 billion worth of Bitcoin triggered a rally in the world's largest cryptocurrency. A few months later, Tesla CEO Elon Musk sent prices tumbling with an announcement that Bitcoin was too polluting to be used as a form of payment at Tesla – and deprived many people of their investments. Now the hacker group Anonymous has taken aim at Musk.
Anonymous attacks Elon Musk over bitcoin tweets
The activists distributed a YouTube video on what they claim is the most important Anonymous channel, @YourAnonCentral, in which they hold Musk responsible for the Bitcoin crash – and make various accusations against him. They also do not spare personal attacks. Musk, who up to now has enjoyed the best reputation among billionaires, has recently turned out to be just another "narcissistic rich guy" who is desperate for attention.
Instead of genuinely caring about the well-being of humanity, Musk is merely living out a "superiority and savior complex." The employees in his factories, who have been confronted with unbearable working conditions under Musk's management for years, have known this for a long time. In addition, Anonymous brings into play the children who would mine raw materials for the batteries of Tesla vehicles in lithium mines in Africa or South America. Even a side blow to Musk's origins in South Africa (keyword: apartheid) is not missing in the video.
Instead, the activists accuse the Tesla boss of not being that unique in the field of electromobility and space travel, but of merely having earned a cult following via social media through "shitposting and trolling. Another accusation: the money invested by Tesla in Bitcoin "most likely" came primarily from the CO2 certificates sold – in other words, money from the government. In addition, the knowledge that Bitcoin mining consumes a lot of energy had been known for some time. Musk should have known that.
Anonymous: Musk's crypto games destroy lives
Anonymous' central accusation, however, is likely to be the point that Musk at least helped influence the Bitcoin price with his sometimes cryptic statements on Twitter. Or, as the person anonymized in the video with the typical Guy Fawkes mask and distorted voice says: Musk has destroyed lives with his "games in the crypto market." "You may think you're the smartest person in the room, but now you've met your match," the video concludes.
The video ends with plain words: "You think you're the smartest guy in the room, but now you've met your match. We are Anonymous. We are legion. Expect us!"
Anonymous, meanwhile, has not been more specific. The hacker group initially expects a reaction from Elon Musk. So far, however, there has been no response. It is possible that the latest tweet with the content "Don't kill what you hate, Save what you love" and a completely black profile picture on Twitter are to be understood as a response. Anonymous responded as follows: "Stop hiding and answer #Anonymous".