Politics
Gas Dispute in the Middle East could potentially lead to War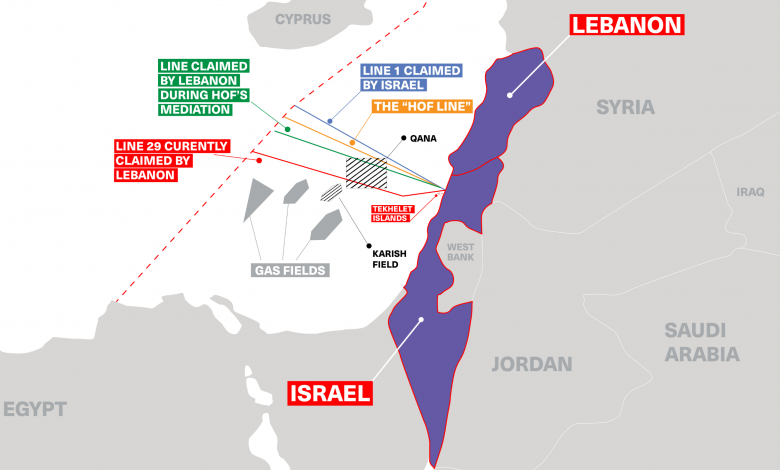 Israel and Lebanon have been at odds over an offshore gas dispute for some time now. However, the situation has taken a turn for the worse, with Hezbollah now threatening to attack Israel if it begins producing oil and gas without an agreement. This has led to fears of a potential outbreak of war in the Middle East, which could have disastrous consequences for the entire region. It is therefore imperative that a resolution is found soon, before the situation spirals out of control.
A significant new dispute between Israel and its northern neighbor Lebanon over gas production rights along the two countries' Mediterranean coasts was reported to be escalating in June by a number of media outlets.
While the long-running dispute between the two countries over the precise location of their maritime boundary has been somewhat uninteresting recently, a fresh rift is just now starting to form in the Middle East.
Hezbollah leader Sheikh Nasrallah reiterates his warnings
Sheikh Hassan Nasrallah, leader of Hezbollah, recently warned the Israeli government against deploying a gas rig off the coast of Lebanon. If this warning is not heeded by the Israelis, an attack by Hezbollah and destruction of this gas rig must be expected, he said.
Lebanon's Christian president, Michel Aoun, had also previously warned the Israeli government that bilateral negotiations on the exact course of the maritime border between the two nations had not yet been brought to a conclusion. Thus, should Israel begin drilling in the Karish offshore gas field on its own, such action on the part of Israel would be considered a "hostile act" by the government of President Michel Aoun. Meanwhile, Sheikh Hassan Nasrallah has reiterated his warning that all Israeli gas fields off their shared coast are at risk of becoming Hezbollah targets. He also said that his organization would not shy away from firing on various Israeli targets on land, including civilian targets.
Hezbollah's missile arsenal
Hezbollah has an extensive arsenal of precision missiles at its disposal, which it has been building up for many years. For example the Zelzal-2, with a range of 210 km and a warhead weighing 600 kg, as well as multiple other missile types. No target in Israel is safe from these missiles.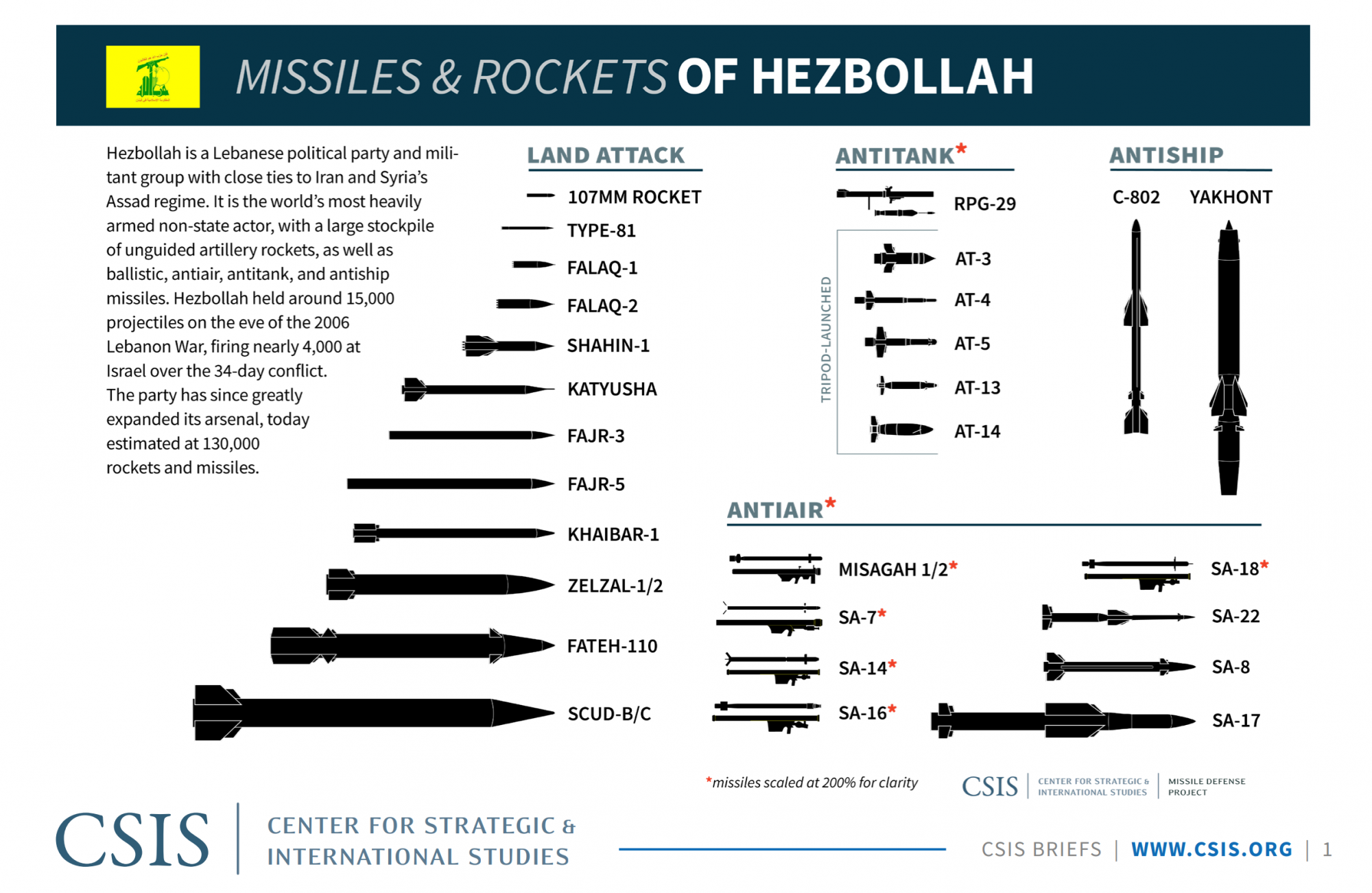 The last military conflict between Hezbollah and Israel in southern Lebanon took place in 2006. Hezbollah forced the Israelis to withdraw from southern Lebanon, severely damaging the nimbus of invincibility that had preceded the Israeli army Zahal in the Middle East up to that point.
For a good two years now, emissaries of the U.S. government have been attempting to contribute to a mediated solution of the conflict between the two nations in various mediation talks – so far without any success. The outbreak of a new war in the Middle East is not his declared goal, as Sheik Hassan Nasrallah explained. Nevertheless, Hezbollah continues to keep up the pressure on the Israeli and American sides in order to achieve its own country's goals without any ifs or buts.
Both countries lay claim to a sea triangle measuring a good 330 square miles off their respective coastal areas. This is a major point of contention between the two nations.
Has a new level of escalation been reached?
International observers recognize in the warnings reiterated the day before yesterday by Sheikh Hassan Nasrallah with regard to the Karish offshore gas field that a new stage of escalation has been reached between the two countries. The Hezbollah leader was quoted as saying:
"If the extraction of oil and gas from Karish begins in September before Lebanon obtains its right, we would be heading to 'a problem' and we'll do anything to achieve our objective,"
For its part, Israel has increased its own defense preparedness in the region. In the process, Israeli military forces were also placed on heightened alert. In the same breath, the Israeli government warned Hezbollah's leadership against harsh retaliation by its own forces.
Israel believes that an outbreak of war is likely, due to Hezbollah's threats
Hezbollah has more than 100,000 precision missiles and hundreds of military drones aimed at strategic targets in its own country, which includes public facilities, private buildings, and Israeli gas rigs off the coast. Israeli Major General Yitzhak Brik stated that it is only a matter of time before Hezbollah brings its arsenal of weapons to bear.
On Israeli television, Yaakov Amidor, the former chairman of the National Security Council, said that if there is no agreement between the two sides by the targeted date of a start of production in the Karish offshore gas field, war will most likely break out in the regions.
Earlier in July, Israeli forces shot down three Hezbollah drones believed to be on their way to the Karish offshore gas field. Bringing the mediation talks, which are continuing, to a successful conclusion is likely to prove a difficult undertaking, because the mediator, Amos Hochstein, was born in Israel and later emigrated to the United States, and once served in the Israeli armed forces.
Chain reaction could lead to war
In Israel, there have been increasing hopes in recent months and years to become a major supplier of gas to the European Union in the future. This may be one of the reasons why the American emissary Amos Hochstein has spoken out against the commissioning of the Nord Stream 2 pipeline in the past.
However, from a geopolitical perspective, it should be said that a new abyss is looming in the Middle East, as Hezbollah is supported by the Tehran government. So if Hezbollah actually follows up its intensifying warnings with action, which must be assumed, this conflict could also very quickly escalate into a war between Israel and Iran.
Anyone who has closely observed developments in the Middle East in recent days will recognize that the Russian Federation is now warning the Israelis against further bombardments of Syrian state territory in a tone that is becoming much harsher.
As the Israeli newspaper Haaretz reported Tuesday, citing government officials in the country, Russian forces reportedly fired on Israeli fighter jets in Syrian airspace as early as May with the aid of the S-300 air defense system as a sign of an explicit warning.
This comes full circle, as the Shiite Hezbollah also considers itself in a close alliance with the government of Syrian President Assad. Despite Russian warnings, however, there has been renewed bombing of Syrian targets by Israeli fighter jets in the past week, reportedly resulting in deaths and injuries.
The Moscow government now seems resentful of the Israelis' disregard for its warnings because Russian forces are on the ground in Syria. Parts of Syria still find themselves occupied by American forces after attempts to instrumentalize Islamist forces such as al-Qaeda or ISIS to overthrow al-Assad in Syria proved a failure.
Erdogan calls on US government to withdraw from Syria
President Recep Erdogan publicly called on the U.S. government to withdraw from those areas of eastern Syria occupied by American forces and to end military training of Kurdish militias in the north of the country. This call must certainly be seen in the context of the recent summit meeting between Vladimir Putin, Recep Erdogan, and Ebrahim Raisi in Tehran.
During the summit, plans by Turkey to launch a military offensive against the Kurdish militias of the YPG in northern Syria are likely to have come up. The outbreak of a new war between Israel and Lebanon also ultimately threatens to incite another uprising among Palestinians against the Israelis' illegal occupation of the West Bank.
Turkey's call for a withdrawal of American forces also comes in light of the ongoing conflict with the Kurdish Workers' Party (PKK), which has been fighting for autonomy in southeast Turkey for nearly three decades.
A potential Hezbollah attack against Israeli targets and facilities would almost certainly ensure that the Middle East would be fully plunged into a barely manageable chaos. The chain reactions that would be associated with such an attack can hardly be estimated anymore.
DepthTrade Outlook
Right now, a proxy war is being waged between the United States and Russia not just in Ukraine. Rather, proxy wars between the two nuclear powers also continue in Syria, Libya and other regions of the world.
The fact that the People's Republic of China now openly accuses the Americans of having instigated the conflict in Ukraine in the first place does not make things any better.
It's possible to ask the prescient question, what will the security situation on the European continent look like once the Americans pivot away from Asia and towards the Pacific region, and the military conflict in Ukraine should continue or expand? Taiwan is the key word here.