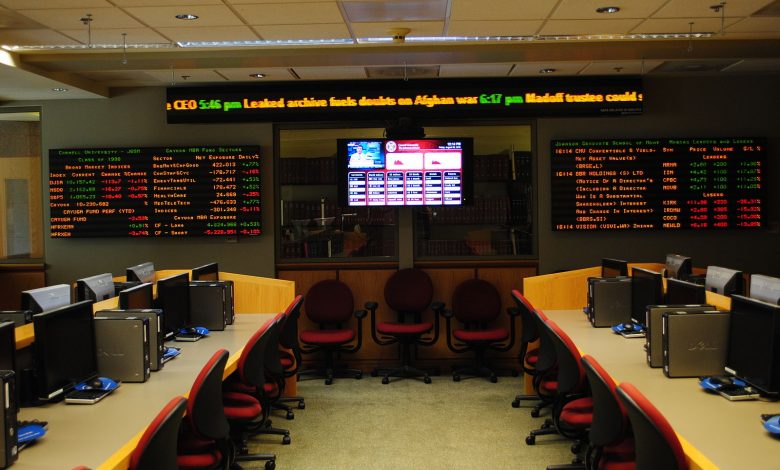 How are the major speculators positioned in currencies, commodities and indices? A look at the CoT Report reveals it all.
Purpose of the CoT Report
The CoT Report refers to the trading positions of notifiable market participants in futures transactions. The aim is to create transparency about the positions in the form of a list of the open interest, i.e. all open futures and options contracts. Every Friday, the positions that exist on Tuesday evening after the close of trading are published. Traders can anticipate statements about the "positioning" of large market participants. (in detail: here)
The most important changes among the large speculators in the past week
The net long position of large speculators in EUR futures was marginally reduced compared to the previous week, according to the latest data, so the total position of large speculators is currently just over 107,000 contracts net long. The pair itself has been consolidating in a comparatively narrow trading range near the movement highs since the end of May. All eyes are now directed to Washington today, the interest rate decision of the U.S. Federal Reserve is expected.
In the Japanese yen, the net short position of the large speculators was reduced quite significantly to now "only" 37,000 contracts net short, according to the latest data, but after the EUR future and the CAD future, the JPY short position is still the third largest position of the large speculators in the currency area.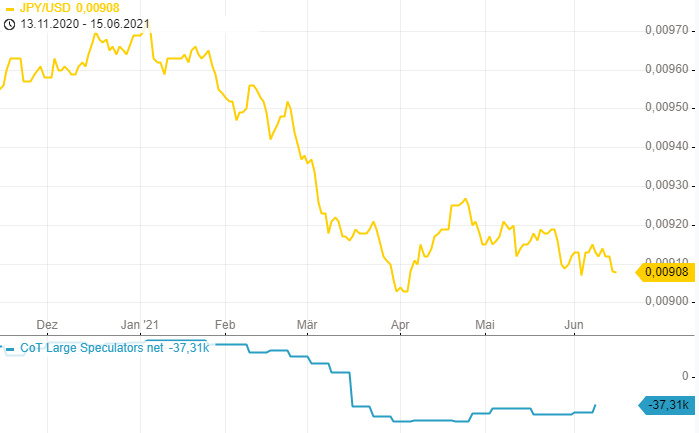 Gold: After the sharp sell-off in the first half of monday, the precious metal was able to stabilize again in the afternoon and evening. There was no significant change in the positioning of the large speculators according to the latest report – the large speculators remain properly engaged on the long side at the present.