Politics
G7 Recap: 6 Points of the Final Statement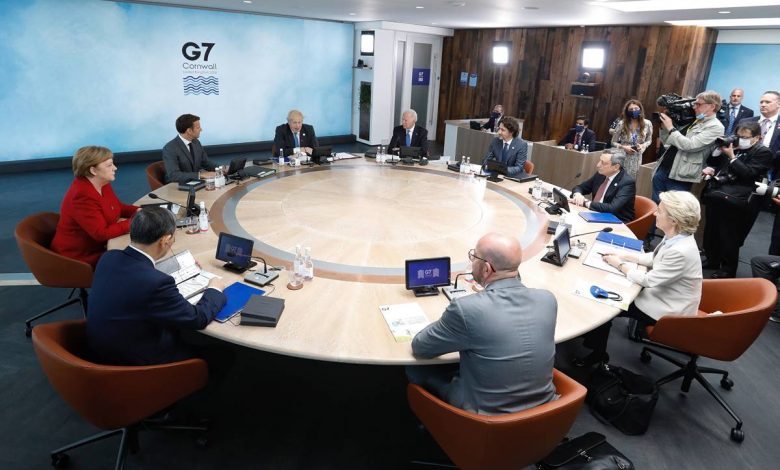 The heads of states and governments of the G-7 countries agreed on little that was concrete at their weekend summit in Cornwall, England. The final declaration contains a lot of generalities, but the meeting also sent an important signal: the Western industrialized nations are once again a force to be reckoned with.
G7 Overview
The population of the G7 countries represents about 10 percent of the world's population and generates about 45 percent of the world's gross national income.
The group was established in 1975 and expanded in 1998 with the addition of Russia to the G8. On March 25, 2014, the other members excluded Russia due to the annexation of Crimea and returned to the G7 format.
Recap
For the group of states, the summit practically marked a new start after the era of U.S. President Donald Trump. His isolationist agenda had stressed and stymied the group. With their new President Joe Biden, the USA wants to return in the same direction as the other major western democracies…
Biden spoke on Sunday of an "extraordinarily cooperative and productive meeting." British Prime Minister Boris Johnson acted as host: He sounded almost more euphoric: There had been "a fantastic level of harmony." The "Group of Seven" also includes Germany, France, Italy, Japan and Canada.
The following six points were included by the G7 in their final statement:
The G-7 countries will support democracies and free societies. The rule of law and international cooperation are the best foundations in the world.
Tougher stance against China: Any form of forced labor was criticized. On the other hand, the need for cooperation with China on the climate issue and also on the minimum tax was emphasized. At the same time, the G7 decided to set up a task force to push an alternative initiative to China's Silk Road initiative.
Russia was urged to refrain from cyberattacks and to take action against groups that undertake attacks in the West. It is being criticized for destabilizing behavior.
The G7 promised to supply poorer nations with more than two billion doses of vaccines by the end of 2022, and to push for vaccine production in Africa and voluntary licensing.
The G7 countries did not agree on a coal phase-out date. The G7 countries want to do their part to ensure that poorer countries receive the pledged $100 billion annually for measures against climate change.