Politics
President Plans to Allow Bitcoin as Legal Currency in El Salvador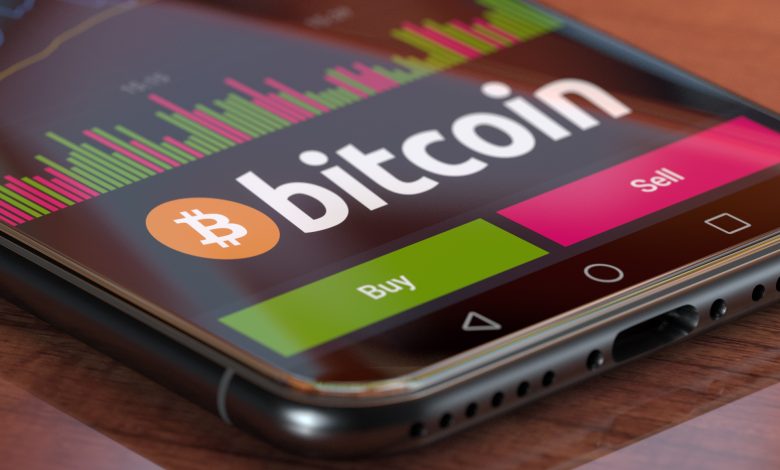 The president of El Salvador, Nayib Bukele, announced during this year's Bitcoin conference in Miami on Saturday that he will allow Bitcoin as legal currency in his country. Such a law, however, is only a formality. What impact will this decision have?
"Financial Inclusion" and Job Creation as Drivers
El Salvador could soon become the first nation in the world whose government will make Bitcoin an accepted form of payment. As President Nayib Bukele announced in a video message during this year's Bitcoin Conference in Miami on Saturday, Bukele plans to send a bill to Congress in the small Central American country this week to make Bitcoin an accepted means of payment and transaction in El Salvador in the future.
The approval and passage of such a bill is likely to be a mere formality, as Bukele's party holds a majority in the Salvadoran Congress. In addition to accelerating the creation of new jobs in the country, Buke's hopes for this plan are also based on an attempt to include thousands of inhabitants who do not have bank accounts in the financial world.
Bukule's announcement came during a speech by Strike founder Jack Mallers, as reported by Decrypt and others. By his own admission, Mallers himself had spent three months in El Salvador. During that time, Mallers said, he became aware that about seventy percent of the country's residents did not have bank accounts.
Cooperation with payment app Strike
In addition, about one-fifth of Salvador's gross domestic product is derived from financial remittances sent by migrants to their family members back home. Mallers has been active with Strike in El Salvador since March, pointing out that twenty thousand customers per day have signed up with the app since it began operations.
According to Mallers, in view of the announcement made public by President Bukele, this is only a first step towards a planned partnership and cooperation between the Salvadoran government and Strike. In this context, Mallers spoke of a ""shot heard around the world" in terms of Bitcoin.
A historic day for crypto markets
As expected, reactions to this development were not long in coming. Tim Draper praised Bukele's announcement highly, going on to say that it was a unique move by the Latin American country's government. Results would certainly not be long in coming, as company founders and investors would soon turn their attention to El Salvador and come to the country in droves.
Avanti Bank & Trust, a financial institution based in the U.S. state, also called the formal announcement by the Salvadoran president "a historic day" from the perspective of Bitcoin and the cryptocurrency markets. However, recognition as a nationally accepted means of payment and transaction will also come with a number of predictable struggles, he said.
Bitcoin needs same status as fiat currencies
Indeed, to gain official approval as a nationally accepted means of payment, Bitcoin would need to be granted the same status as foreign fiat and paper currencies. And this is where the plans threatened to fail in the end, as there would be many protagonists in politics who would not want to give Bitcoin such a status or legitimacy.
In the camp of Bitcoin and digital currency supporters, despite everything, there is great joy for now, as the plan announced by Bukele is seen not only as the achievement of a milestone, but also as the final breakthrough of cryptocurrencies like Bitcoin in emerging and developing countries.
Channels such as Twitter were buzzing yesterday with many saying that the Salvadoran president's announcement should be viewed in light of an escape from the tyranny exercised by central banks around the world. Bukele's announced decision, on the other hand, had only the well-being of the people in mind.
Bukele, in his previously prepared and recorded video message, did not go into detail about the manner in which his plan would be implemented. It is no coincidence.
After El Salvador said goodbye to its hitherto officially issued currency, the colon, in order to pave the way for the country's dollarization in 2001, it still circulates as a means of payment and parallel currency domestically, but can no longer be acquired by tourists and actors from abroad through exchange offices or banks
Citing Bukele, his government's current plans call for Bitcoin to circulate alongside the U.S. dollar as an accepted means of payment and transaction in El Salvador.
Bukele, whose political opponents place the Salvadoran president in the camp of populists along the lines of Jair Bolsonsaro in Brazil or Donald Trump in the U.S., presides over a Latin American nation whose size can be compared to that of the American state of New Jersey.
The country's economy has recently been hit hard not only by natural disasters such as hurricanes, but also by the Covid pandemic. El Salvador's social, societal and economic problems are extremely intractable and are unlikely to be solved by the advent of Bitcoin as an official currency, according to observers.
Impoverishment of large segments of the population and emigration is progressing
One of the biggest problems still facing El Salvador, which generates most of its foreign exchange revenue from a sale of agricultural commodities such as coffee, beans and grains, is derived from the advancing impoverishment of large segments of the population.
Over the past few years, rampant drug and gang crime, particularly in the capital Tegucigalpa and its environs, has driven an ever-increasing number of inhabitants out of the country in the direction of the United States.
Over the course of the last forty years, El Salvador has experienced a brain drain toward the United States that amounts to about twenty-five percent in relation to the total population of the small Central American country. Even before the outbreak of the Covid crisis, 90,000 Salvadorans reached the southern border of the United States in 2018 alone to seek residency status.
In December 2019, President Bukele indicated in an interview to the program 60 Minutes that the Salvadoran economy "is in shambles," and that it is one of the most pressing problems of all that his government must face squarely.
It will be anything but easy to address these problems in the face of new shocks and those triggered by the Covid pandemic. In the years leading up to the pandemic outbreak, more than a third of the country's population was already living on less than $5.50 a day.
Globalization hits the poorest hardest
This was compounded by the effects of globalization. In the course of this, many of the factory jobs formerly located in El Salvador have been outsourced to Asia. From the point of view of young people, there seem to be only two alternatives: Either to make the decision to emigrate to the United States, or to become paupers in the domestic low-wage sector.
Even before he took office, Bukele complained that El Salvador was looking at an economy that was creating 20,000 new jobs a year, but in the same period had about 100,000 young people newly entering the workforce. The result is that 80,000 young people per year cannot be offered employment.
In view of such a development, who is surprised that the migration trek heading for the "promised land" of the United States is getting longer and longer every year?!
Gang crime intensifies dramatically
At the same time, clashes between rival gangs in the country are increasing dramatically. Between the country's largest gangs, namely MS-13 and Barrio 18, an extremely brutal gang war over an expansion of power in the crime and drug sectors had already come to a head before the outbreak of the Covid crisis.
The operators of supermarkets and small stores have long since been targeted by these gangs. For this reason, many entrepreneurs in this sector were already no longer seeking to maximize profits, so as not to run the risk of becoming victims of extortion attempts.
In cities such as Tegucigalpa, the gangs have long since staked out their territories in order to impose their own taxes in "their neighborhoods. Referring to Bukele, this "tax" is mainly collected from shopkeepers – even under threat of violence.
The gangs use paramilitary units to emphasize their demands and to collect them. Officially, the "tax" levied by gangs is called a protective tariff.
Mexico with civil war-like conditions
Similar problems – and thus a kind of state within a state – have also been evident for some time in Mexico, geographically somewhat further north, where open warfare between local gangs and the major drug cartels for power and influence is threatening to get completely out of hand.
In some places, there is even talk of an open outbreak of civil war in Mexico. Another reason for this is that the cartels are expanding their war against the institutions of the state, in some cases with brute force.
In this context, attacks on members of Mexican special forces and their families are increasingly coming into focus, while paramilitary units of cartels and gangs are already equipped with weapons that are just as good or even better than those of the police forces.
Finally, to return to the economic situation in El Salvador, take a look at the following chart, which reflects the country's GDP growth on a quarterly basis.
A graph is often worth a thousand words. As it turns out, the economy in El Salvador is recovering somewhat from the Covid shock and the associated lockdowns, but economic growth is still bobbing along in negative territory.
DepthTrade Outlook
In order to offer prospects to a large number of young people soon to be streaming into the job markets, this growth will prove to be anything but sufficient. El Salvador is facing a problem that can be observed in a similar way in a number of other emerging and developing countries.
From this perspective, the desire for emigration among young people in the nations most affected by this situation is more than understandable. It is also understandable that smuggling of migrants will increase massively in the Central American states, especially if U.S. President Biden, even observing the border crisis that has been developing for several months on the southern border of the United States, does not abandon his "open border" policy.
The preceding disintegration of the state and social systems in the Central American states – Panama and Costa Rica are excluded from this assessment and viewed a little more favorably – is also likely to accelerate in this way.
I doubt that an official recognition of Bitcoin as an official means of payment will be able to change anything in this development. If migrants want to send support money home from abroad, a whole range of digital transaction platforms already offer their services. The exchange rates offered are only slightly below the spot prices on the currency markets and are also executed at very low fees.
I can imagine which business models will be buried under this development – it is the traditional business models of the banks, which are far too expensive and cost-intensive in comparison to be able to keep up and compete here at all. A potential increase in the field of Bitcoin transactions will only accelerate this development.