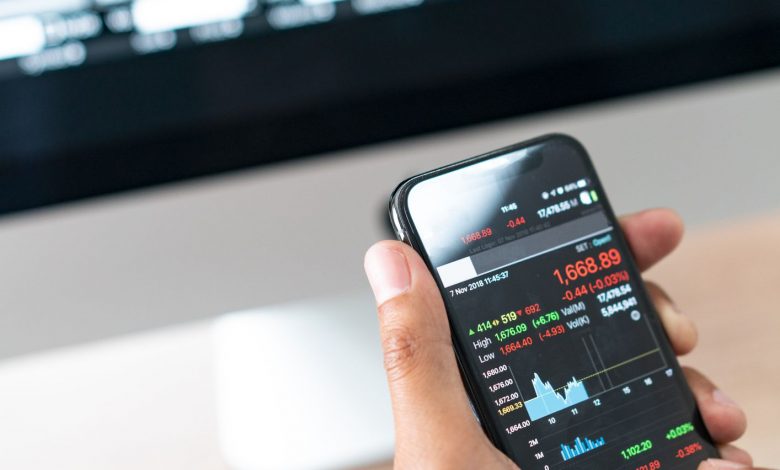 A new phenomenon has hit the crypto sector. We are talking about tokenized stocks. Companies such as Tesla, Apple or Microsoft are thus made accessible to the crypto ecosystem.
Just imagine, when having Sunday coffee with your family, you could trade your favorite stocks, even though the stock exchanges are closed. At the same time, you could buy just 5 percent of an Amazon share, which would otherwise cost around 3200 USD, for ergo 160 USD. And if you're short of cash, you could buy a fraction of a Tesla share at the supermarket. This and much more is already possible today. The reason for this are the so-called tokenized stocks – also called stock tokens. More and more crypto exchanges and brokers are offering the purchase or trading of tokenized stocks. Just as Bitcoin can be traded on exchanges such as Binance or Bittrex, tokenized stocks of well-known companies such as Apple, Tesla or Microsoft can now also be traded there.
What are Tokenized Stocks?
Stocks are basically certificated securities that are deposited with a custodian company. This means that even though we trade stocks online via securities brokers, they are still physical in origin. There are many traditional processes and inefficiencies associated with this. With the help of tokenized stocks, attempts are now being made to create digital images, ergo token derivatives, of these already issued securities. Such a blockchain token can thus be embedded as a representation of an underlying security, such as an Apple share, in a completely different and, above all, more flexible infrastructure. Synthetic stocks thus bridge the gap between traditional securities exchanges such as NASDAQ and a crypto exchange such as Binance.
What are the advantages of tokenized stocks?
Of course, the question arises as to why someone should bet on tokenized stocks as an investor or trader. One such advantage would be, for example, that someone does not have to purchase a stock as a "whole". For example, if you want to buy or sell an Amazon share, you currently have to put around 3200 USD on the table for one share. Not everyone has that much capital available or has the willingness to carry out trading or savings plans with such large denominations. Tokenized stocks now offer the possibility of acquiring the synthetic shares only proportionately, for example, only 1 percent of an Amazon share for ergo 32 dollars. Also, the cost of stock token transactions can be significantly lower compared to traditional stock transactions.
Tokenized Stocks vs. Security Tokens
Nevertheless, be aware that tokenized stocks, as they are available on crypto trading platforms, are only an intermediate step or a makeshift solution. After all, the underlying assets are by no means digital, but remain classically securitized. In contrast to security tokens, i.e. digital securities that are not securitized, tokenized stocks are only a derivative hybrid solution that attempts to combine the old and the new. Nonetheless, Tokenized Stocks are a good way to trade existing public companies in the crypto market today.
If securities are issued exclusively digitally as tokens in the future, then tokenized stocks as currently on Binance and Co. will only make limited sense. The addition "tokenized" will then be omitted because the stock itself as the underlying asset will be based on tokens and not just the derivative.
However, it will be several years before this happens. Regulators and institutions need very long lead times before a final transformation occurs. Instead, tokenized securities will have to adapt to the rules of the game in current market conditions. Companies that want to be taken seriously on Wall Street and have multi-billion capital requirements still need to be securitized in the traditional way, see Coinbase DPO. Security tokens are for the time being only something for small companies and startups, as there is not yet a sufficient ecosystem for this. Especially since it still requires legislative adjustments in most jurisdictions. Shares as security tokens are therefore currently still out of the question.
DepthTrade Outlook
In the coming months, many more crypto exchanges and other providers are likely to introduce tokenized stocks. In addition to Binance and Bitpanda, there are also other providers we gonna feature on DepthTrade soon.
So-called CFD providers – CFD stands for contract for difference – could be hit hard by the emergence of tokenized stocks. Those who are not betting on the new token medium, could soon be squeezed out by stock token platforms. But even among crypto providers, new competition could emerge from the decentralized finance sector. The first DeFi projects already offer the possibility to trade stock tokens in a completely decentralized way. What is still in its infancy could develop into a large and controversial sector in the future. After all, this sector is not under the supervision of the regulatory authorities.