Politics
USA won't follow China's War on Crypto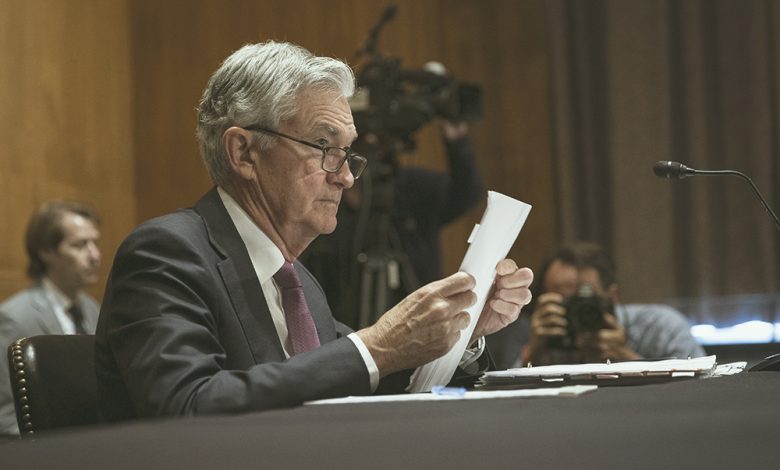 China's bitcoin ban continues to make waves. The country's own crypto industry is retreating, while Binance is also losing ground in Singapore. On the other hand, optimism in the crypto market is provided this time by a report from the United States
Fed chief against crypto ban
The fact that the bitcoin price was back on an upward trend as of Friday, Hodler owes not least to Jerome Powell. The head of the U.S. Federal Reserve System (Fed) indicated on the evening of September 30 that a crypto ban was not on the agenda of his agency. During a question and answer session in the U.S. Congress, Powell distanced himself from the restrictive course of the rulers in Beijing. Referring to stablecoins, Powell nevertheless emphasized that regulation remains irrevocable.
No intention to ban Bitcoin, Federal Reserve Chair Powell on #Bitcoin and Cryptocurrencies : pic.twitter.com/JPjLx2uGrL

— Bitbns | Crypto Exchange (@bitbns) September 30, 2021
Bitcoin exchanges leaving China
Several crypto exchanges have responded to the Chinese government's bitcoin transaction ban. The two giants Huobi and Binance have not accepted new registrations from customers with Chinese mobile numbers since September 24. Trading platforms Biki and BitMart, which are largely active in Asia, also took similar steps. Binance also announced that Chinese IP addresses would now be blocked as well. As per an announcement made on September 26, Huobi still plans to close all existing accounts by the end of the year. Details are expected to be made public in the near future. Biki and BitMart are moving even faster on this, aiming to have all accounts liquidated by November 30 already. The crypto exchange CoinEx, on the other hand, has not allowed any new Chinese customers since 2019. It too announced that it would close all existing accounts from the Middle Kingdom by October 30. Users from Hong Kong can at least continue to use Huobi and Binance.
Crypto companies exit the Middle Kingdom
In addition to Bitcoin exchanges, other Chinese crypto-related companies also initiated defensive moves last week. These include the popular crypto news portal Feixiaohao, which chinese traders used to query current price developments, for example. The infoportal announced it would discontinue its services in mainland China on Sept. 28. However, the trading giant Alibaba also has to accept cutbacks. The platform will, of course, remain active, but some products will no longer be represented in the range in the future. According to a blog post from September 27, this includes equipment for Bitcoin mining. In addition, Alibaba will not sell information materials and software about mining and cryptocurrencies in the future.
China's bitcoin mining ban
In parallel with the transaction ban, China's government continues to crack down on bitcoin mining, which has been punishable in the Middle Kingdom for several months. On Sept. 27, authorities in Mongolia seized 10,000 mining devices. The officials' seizure at an industrial park was preceded by a tip-off. Here, then, is evidence that a specially established reporting system by Chinese authorities is bearing fruit. Electricity suppliers and other relevant agencies exchange information here that could provide clues to illegal mining operations. The focus is on monitoring power consumption, as Bitcoin mining is a conspicuously energy-intensive affair. In Inner Mongolia alone, the authorities have tracked down 45 mining operations to date.
Binance: under pressure worldwide?
For Binance in particular, the last week(s) brought little that was encouraging. The Bitcoin exchange recently came under fire not only in China, but also in Singapore. On September 27, the company announced that customers from Singapore will no longer be able to use a number of services from the end of October. These include fiat currency deposits, fiat-to-crypto exchanges, spot trading and liquid swap. Users of the island nation have been called upon to withdraw their assets from the world's largest crypto exchange by Oct. 26. As a result, Apple and Google removed the Binance application from their app stores. In Australia, Binance already announced a similar restriction of its own range of services on September 21. In Germany, it appears that at least derivatives trading will disappear from the trading platform on December 23.
The only dubious ray of hope: In the US, Binance is supporting the authorities in a measure against the bitcoin exchange Suex. The Russian trading platform is allegedly involved in money laundering. Binance is investigating accounts linked to Suex. Does Binance want to redeem itself for its own negligence in terms of user authentication?