Politics
"Where is the evidence?" Putin Denies Russian Hacking Attacks – Putin Interview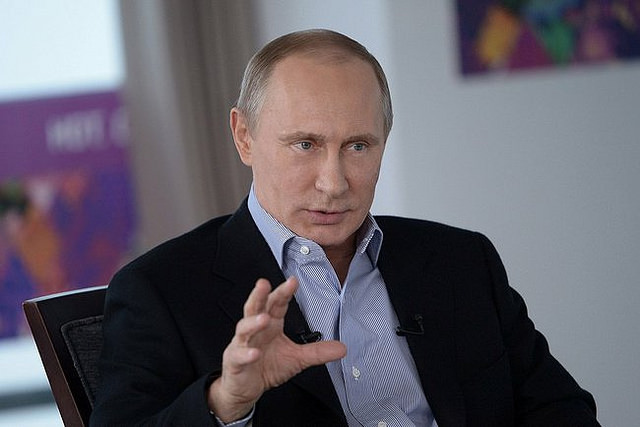 Interference in the US election campaign, hacking or cyber attacks? Russian President Vladimir Putin denies that he had anything to do with any of this. Before the meeting with Joe Biden, however, the Kremlin chief also strikes a conciliatory note.
Kremlin leader Vladimir Putin has once again called for evidence of hacking attacks in the United States attributed to Russia. "We have already been accused of all sorts of things – election interference, cyberattacks and so on," Putin said in an excerpt of an interview with U.S. broadcaster NBC News published on Monday, according to a translation by the station.
The accusations were "absurd," he said, adding that no evidence had been provided to support the allegations. "Where is the evidence?" asked Putin, who will meet with his U.S. counterpart Joe Biden in Geneva this Wednesday for a summit.
Several major U.S. companies, including the U.S. subsidiary of the world's largest meat producer JBS and the operator of the Colonial oil pipeline, had recently fallen victim to cyberattacks suspected to be the work of hacker groups from Russia. In both cases, systems were blocked with ransomware in order to extort money for the release of data.
In retaliation for the hacking attacks and interference in U.S. elections attributed to Moscow, the U.S. had expelled 10 Russian diplomats and imposed new sanctions in April. Russia responded by expelling 10 U.S. diplomats and imposing sanctions on the United States. In addition, the government in Moscow imposed a travel ban on high-ranking U.S. government officials.
Cooperation on cybersecurity proposed
In the interview, Putin again proposed cybersecurity cooperation with the United States. "It is our great hope that we can start this process with our U.S. partners," he said, according to the translation. A first part of the interview had already been published on Saturday. The Kremlin did not initially release its own transcription of the conversation.
The head of state was also asked about his imprisoned opponent Alexei Navalny
Putin said that the opposition activist was being treated no worse than other prisoners. Navalny has been imprisoned for months in a penal camp east of Moscow. The Russian judiciary accuses the 45-year-old of violating parole conditions in an earlier criminal case while recovering in Germany from an attack involving the nerve toxin Novichok.
Prisoner exchange as topic at meeting with Biden?
Asked by the NBC reporter if he would be open to a prisoner exchange between Moscow and Washington during his meeting with Biden on Wednesday, the Russian president said, "Yes, yes, yes, of course." Specifically, it could involve U.S. citizens Paul Whelan and Trevor Reed, who are imprisoned in Russia.
Whelan, a former U.S. Marine, was sentenced to 16 years in Moscow in 2020 on espionage charges. Reed was also sentenced in 2020 to nine years in prison for assaulting Russian police officers while drunk.
For its part, Moscow could seek the return of Viktor Bout, an ex-Russian arms dealer imprisoned in the United States, and Konstantin Yaroshenko, a pilot jailed on drug smuggling charges.
Putin about Trump and Biden
"Even now, I believe that former U.S. President Mr. Trump is an extraordinary individual talented individual, otherwise he would not have become U.S. president. He is a colorful individual. You may like him or not … but he didn't come from the U.S. establishment. He had not been part of big-time politics before, and some like it, some don't like it, but that is a fact. President Biden, of course, is radically different from Trump because President Biden is a career man. He has spent virtually his entire adulthood in politics."